No Matter Where You Are, Find A Business Near You
Supporting local commerce fortifies the Los Angeles economy, paving the way for job creation and community growth. Make a difference by choosing local in Los Angeles, California. LocalCity Exchange stands at the forefront of bridging Los Angeles businesses with their target audience via our comprehensive Business Directory Listings. If you helm a business in Los Angeles, leverage our platform to drive potential clients to your doorstep or rejuvenate your web presence. Delve into our
Local Business Resource page
and envision the future of your business.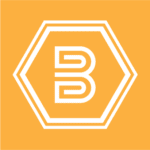 Bee Techy
📍 1601 Vine St, Los Angeles, CA 90028
beetechy.com
✅ LocalCity Exchange Trusted Business
Bee Techy is a top digital agency based in Los Angeles that specializes in business technology and web development. They offer a wide range of services to businesses of all sizes, including software development and website design. Their software development services cover areas such as SaaS design and development, mobile app design and development (for both iOS and Android), artificial intelligence development, blockchain and web3 development, and web application development.
When it comes to website design, Bee Techy offers services such as custom web design and development using platforms like WordPress, Shopify, Wix, Squarespace, Hubspot, and Webflow. They also provide UX/UI design services to ensure a user-friendly and visually appealing website experience.
Bee Techy has a team of experts who follow a comprehensive process to bring ideas to life. This process includes design and planning, where they outline requirements and create blueprints; development and testing, where they build the product prototype; and deploying and supporting, where they ensure smooth implementation and provide ongoing support.
Overall, Bee Techy aims to help businesses leverage technology to their advantage by providing innovative solutions that meet their specific needs. They have received positive feedback from clients for their exceptional service quality, technical expertise, timely delivery of projects, and ongoing support.