No Matter Where You Are, Find A Business Near You
Supporting local commerce fortifies the New York City economy, paving the way for job creation and community growth. Make a difference by choosing local in New York City, New York. LocalCity Exchange stands at the forefront of bridging New York City businesses with their target audience via our comprehensive Business Directory Listings. If you helm a business in New York City, leverage our platform to drive potential clients to your doorstep or rejuvenate your web presence. Delve into our
Local Business Resource page
and envision the future of your business.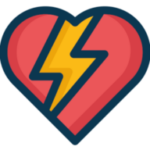 Electrify Social
New York City, NY
electrifysocial.com
✅ LocalCity Exchange Trusted Business
Electrify Social is a company that specializes in organic social media growth. They offer a range of services to help build your online presence by gaining real and targeted followers on platforms like Instagram. With over 100 million active followers grown, Electrify Social has the experience and expertise to drive organic targeted traffic through their advanced and innovative growth hacking solutions.
Their growth method is done organically, meaning they do not resort to fake or spammy tactics. They implement a white glove strategy for each client's specific account, ensuring that the growth is genuine and authentic. Electrify Social also prioritizes account safety and security, as they never ask for login information or passwords.
The company offers different packages for follower growth based on individual needs and budgets. From micro influencers just getting started to professionals ready to monetize and make an impact, there are options available for various goals. Each package includes specific features such as likes, comments, saves, and video views per post.
In addition to follower growth, Electrify Social also provides premium engagement comment packages and social media engagement boosts. These services help enhance the overall engagement on your posts, further establishing your brand's social proof.
Clients have expressed satisfaction with Electrify Social's services. Testimonials from customers highlight the company's ability to deliver on promises, provide stellar customer service, and achieve impressive results. With a 5-star rating on Google based on 21 reviews, Electrify Social has earned a positive reputation in the industry.